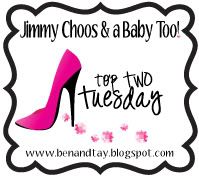 This is fun. I'm joining
Jimmy Choos and a Baby Too
and am posting my 2 favorite movies. There are a lot of movies that have moved me over the years but I am basing my 2 picks on the fact that under no circumstances, could I ever change the channel if either of these movies are on.
Movie #1 -National Lampoon's Christmas Vacation
What gets me is that Chevy Chase does not even have to speak and I'm cracking up. To me, it is just the perfect movie.
Movie #2- Dirty Dancing
A coming of age show with dancing and 80's music!
What are yours? Please Share!